Our facility handles projects of all sizes, from a few samples to thousands. Trained staff will work with individual projects to plan best experimental approaches. Contact us to discuss your next experiment.
Adaptable Technology
All project types are welcome. Our team can tailor our analyses to the needs of each project, from out-of-the-box applications to completely custom solutions.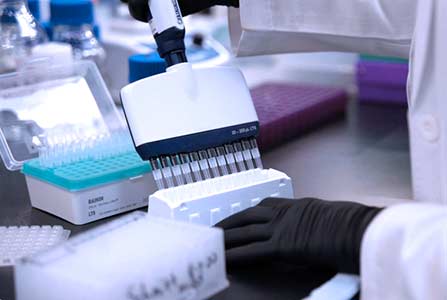 Modern Facility
Our resource is dedicated to maintain state-of-the-art equipment to give users access to cutting edge proteomics applications.
Data Competence
All data is thoroughly examined before being sent to the user. Our goal is to hand off high quality data with publication ready figures.