The Leader in Cost-Effective
Quantitative Proteomic Services
IDeA National Resource for Quantitative Proteomics
Our mission is to increase the ability for scientists in the 23 IDeA states and Puerto Rico, as well as other NIGMS-supported investigators across the nation, to perform innovative research by providing unmatched access to advanced quantitative proteomics platforms and staff skilled in interpreting and analyzing complex biological data.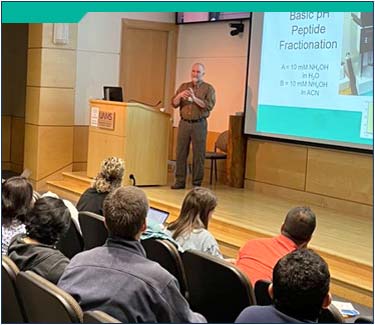 The IDeA National Resource for Quantitative Proteomics is hosting two workshops in Spring 2024. Workshops will cover a variety of topics from experimental design to bioinformatics.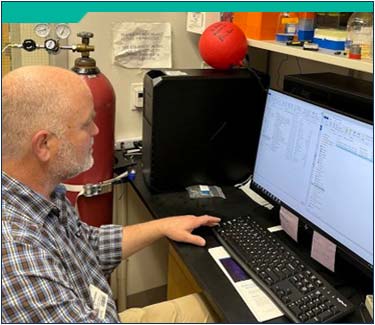 IDeA supports a competitive voucher program that provides fully subsidized access at no cost to the user. The goal is to provide pilot scale data to investigators for new research efforts.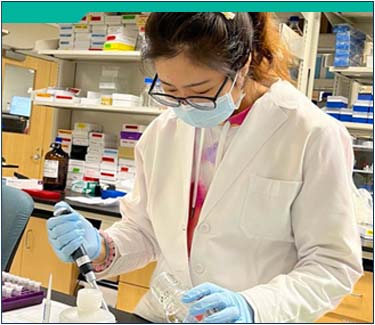 IDeA provides for an undergraduate summer internship program. This onsite internship is exclusive to Arkansas undergraduate science majors. Candidates are encouraged to apply.
SRM

and

PRM

Analysis

HRAM

Analysis
Targeted Assay
Development
Full Data Analysis Support for Discovery & Targeted Services
Mascot & MaxQuant Database Searches
proteiNorm
ProteoViz

PTMV

iz
Targeted Analysis
Cell/Tissue Protein Extraction & Protease DigestionPlasma/Serum
Protein Depletion
Histone Extraction

SDS

–

PAGE

and In-Gel Digestion
Isobaric Labeling
Phosphopeptide Enrichment
Peptide Fractionation
Data-Independent Analysis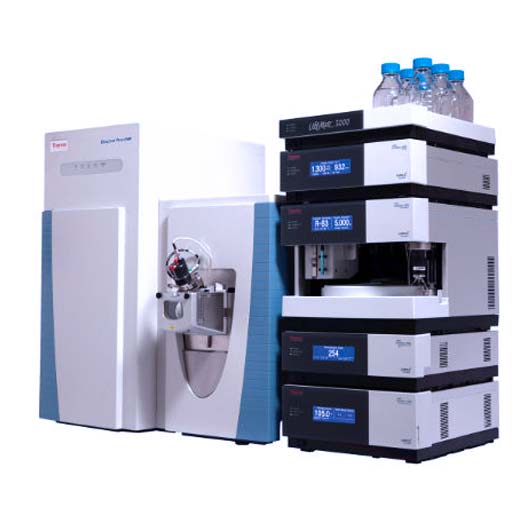 "The cutting-edge proteomics setup and platform run by Dr. Tackett and his fantastic team at UAMS have provided crucial insight of the interactomes (molecular interactions of a cell) of the studied oncogenic factors (mutated genes that cause the development of cancer tumors)," Wang said. "This result is highly informative. The UAMS team and our UNC team have produced multiple impactful papers together in recent years."
Greg Wang, Ph.D – UNC Lineberger
The IDeA National Resource for Quantitative Proteomics routinely adds to its library of How-To videos on topics related to various aspects of the study of proteomics.
Research videos provided by IDeA cover a wide range of proteomics topics. Viewers are encouraged to take advantage of this highly educational resource.
IDeA presentation videos provide viewers with current proteomics findings that are often presented by staff at conferences, workshops and symposiums.
| SERVICE | UNIT COST | SERVICE UNITS | TOTAL COST |
| --- | --- | --- | --- |
| CME/FASP Digest | $24 | 20 | $480 |
| Orbitrap Exploris | $45/hr | 20 | $900 |
| Project Setup | $495 | 1 | $495 |
| | | Project Cost | $1,875 |
| SERVICE | UNIT COST | SERVICE UNITS | TOTAL COST |
| --- | --- | --- | --- |
| CME/FASP Digest | $24/sample | 10 | $240 |
| TMT Labeling | $60/sample | 10 | $600 |
| bHPLC Fractionation | $80/sample | 1 | $80 |
| Orbitrp Eclipse | $60/hr | 18 | $1,080 |
| | | Project Cost | $2,000 |
phospho TMT Analysis: 10 Samples
| SERVICE | UNIT COST | SERVICE UNITS | TOTAL COST |
| --- | --- | --- | --- |
| CME/FASP Digest | $48/sample | 10 | $480 |
| TMT Labeling | $120/sample | 10 | $1,200 |
| Phosphorus-enrichment | $96/sample | 1 | $96 |
| bHPLC fractionation | $80/sample | 2 | $160 |
| ORbit eclipse | $60/hr | 36 | $2,160 |
| | | Project Cost | $4,096 |